When a school unexpectedly closes, both current students and graduates may be left with many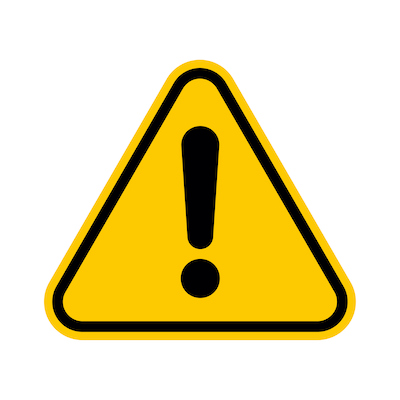 questions. Virginia residents who attend postsecondary institutions certified by SCHEV are afforded certain protections according to Virginia's laws and regulations. 
Such protections include maintaining transcripts from certain closed schools and administering the Student Tuition Guaranty Fund (STGF). The STGF is designed to issue refunds of unearned tuition to students unable to complete their program of study due to school closure. The student has to be enrolled at the time of the closure to be eligible for the partial refund. In the event of the closure of a certified school, SCHEV will:
Coordinate the enrollment of effected students in another certified institution that offers a comparable program, at no additional charge to the students, so that students may complete their program of study; or
Reimburse students for the unearned portion of tuition paid to the school, if a comparable school cannot be secured to allow them to complete their program of study.
For more information about requesting transcripts from closed schools or applying for the STGF, visit our Forms for Students page.
Closed School Advisories
The Art Institute of Virginia
September 25, 2023
The Art Institutes system of schools announced that they will be permanently closing all campuses effective September 30, 2023. These closures affect 66 students enrolled at The Art Institute of Virginia Beach, which is certified to operate by SCHEV.

The Art Institute will have academic and student financial aid staff available through the end of 2023 to assist students affected by the closure. However, representatives of The Art Institute of Virginia Beach have informed SCHEV staff that no formal arrangements are in place with other colleges and universities for student transfer. SCHEV staff are currently reaching out to certified Virginia institutions of higher education to ascertain whether they can assist displaced students in continuing their studies.
According to an announcement on its website, The Art Institutes will mail each current student five official copies of their transcripts at no cost on or after October 1, 2023. Students who do not have current mailing addresses on file may experience a delay in receipt of the transcripts or may not receive their transcripts during this one and only mailing. Thereafter, transcripts for former students will be available for a fee from the National Student Clearinghouse at https://tsorder.studentclearinghouse.org/school/ficecode/00887800.
For additional information about the closure, please visit www.artinstitutes.edu/virginia-beach.
Stratford University
Update as of January 2023
Students seeking a copy of their Stratford transcripts should contact Parchment.com. SCHEV does not have access to or retain any of the university's academic records.
October 4, 2022
To help recently displaced Stratford University nursing students continue their education, Chamberlain University has entered into a formal agreement with special arrangements for students who were enrolled in Stratford's Bachelor of Science in Nursing (BSN) degree program. Chamberlain will accept students who meet the University's admission requirements and are interested in transferring to Chamberlain's Tysons Corner campus or its BSN Degree Online option.
Interested Stratford University BSN students will apply via Chamberlain's normal transfer application process. However, application fees will be waived, and applications will be expedited to provide students with the ability to start as soon as November 2022. Former Stratford students who are accepted to Chamberlain can enroll as soon as the November 2022 session or have the option to begin in January or March 2023.
For additional information, please visit www.chamberlain.edu/about/newsroom/2022/10/04/chamberlain-university-announces-transition-agreement-for-more-than-350-displaced-nursing-students.
September 29, 2022
On August 19, 2022, the U.S. Department of Education (USED) announced that it had denied the appeal of the Accrediting Council for Independent Colleges and Schools (ACICS) to retain its recognition as an accreditor. This decision means that higher education institutions currently accredited by ACICS would lose their eligibility for federal financial aid programs, including guaranteed student loans and Pell Grants. USED is allowing ACICS-accredited institutions 18 months to become accredited by another recognized accreditor—during this period they will remain eligible for federal financial aid programs, but with the proviso that they cannot take new students.
There are four institutions operating in Virginia that are currently accredited by ACICS. Three of these institutions are certified by SCHEV to operate in the Commonwealth. The fourth higher education institution accredited by ACICS is Stratford University, which has campuses in both Woodbridge and Alexandria. In accordance with §23.1-219(D) of the Code of Virginia, private institutions are no longer required to be certified by SCHEV if they have maintained their main campus continuously in the Commonwealth for at least 20 years and are accredited by an agency recognized by the U.S. Department of Education. Such schools, including Stratford University, have full institutional autonomy and no formal legal relationship with SCHEV.

On September 23, Stratford University administrators announced that its Virginia campuses would be ceasing operations on October 9, 2022. Though by law Stratford University is exempt from SCHEV oversight, the agency is monitoring the situation as it affects more than 900 Virginia students currently enrolled with Stratford. Recognizing that this can be a difficult and unsettling time for Stratford students, agency staff have been in contact with university administrators to offer guidance and assist Virginia students in any way they are able. Specifically, SCHEV is creating a list of institutions that stand ready to accept Stratford students who would like to explore options other than those being arranged by the Stratford University team. The agency also invites students to report their experiences or ask for guidance by contacting ppe@schev.edu. Additionally, SCHEV urges Stratford students to work directly with campus administrators who have more information about the institution's closure decision process. Students may request a copy of their transcripts at Parchment.com.
Update on ITT Technical Institute
The Department of Education announced on August 16, 2022, that it will cancel federal student loans for all students who attended the now-defunct ITT Technical Institute between January 2005 and September 2016. Borrowers who qualify for the relief do not need to take any additional action to receive the funds.

For more information, visit https://studentaid.gov/announcements-events/itt.

Jolie Hair Academy
On May 31, 2022, Jolie Hair Academy informed the State Council of Higher Education for Virginia that the Department of Professional and Occupational Regulation (DPOR) had revoked its school licenses. As Jolie Hair Academy no longer met school licensure requirements of the Board for Barbers and Cosmetology and did not provide SCHEV with requested school records, including student transcripts, SCHEV considers the school to have closed improperly under 8VAC40-31-280.
Student records from Jolie Hair Academy should not be accepted as official documents. Neither transcripts nor diplomas from the institution can be verified as true and accurate. Individuals engaging in this activity are in violation of Virginia law. Former students should contact DPOR with questions.
Medical Learning Center
On January 11, 2022, the State Council of Higher Education for Virginia voted to revoke Medical Learning Center's (MLC) certificate to operate in accordance with § 23.1-221 of the Code of Virginia. Though no longer certified by SCHEV, MLC continues to offer programs under the authority of the Virginia Board of Nursing (VBON). All complaints and concerns about the school should be directed to VBON, while requests for student records should be made directly to MLC.
Argosy University - Northern Virginia
March 11, 2019

The State Council of Higher Education for Virginia (SCHEV) has been notified that Dream Center Education Holdings, the parent company of Argosy University, announced the school's closure effective immediately. The closure affects approximately 470 students attending Argosy University – Northern Virginia in Arlington and comes days after the U.S. Department of Education (USED) terminated the school's participation in federal student aid programs on February 27.
FEDERAL LOANS
In February, the USED announced it would cancel any federal debt students acquired to pay for the spring semester at Argosy University. USED personnel will contact eligible students and post further information at https://studentaid.gov/announcements-events/dream-center.

February 28, 2019

On February 27, 2019, the U.S. Department of Education (USED) notified Argosy University that the school's participation in the federal student aid programs was terminated effective immediately. USED took this step because Argosy does not meet certain standards, including administrative capability and financial responsibility.
If the school closes, current Argosy students may be eligible for a 100% discharge of their federal loans if:
• The school closes while they are enrolled, and they don't complete their academic program because of the closure, or
• The school closes within 120 days after they withdraw.
University of Northern Virginia
Student records from the University of Northern Virginia should not be accepted as official documents. Neither transcripts nor diplomas from the institution can be verified as true and accurate.
Despite the University of Northern Virginia's 2013 closure and revocation of its certificate to operate in Virginia, several individuals are currently attempting to pass themselves off as registrars from the institution. It has recently come to light that these supposed registrars are operating from a Virginia post office box and offering students "replacement diplomas" for as little as $150.

Individuals engaging in this activity are in violation of Virginia law.