SCHEV's Private Postsecondary Education (PPE)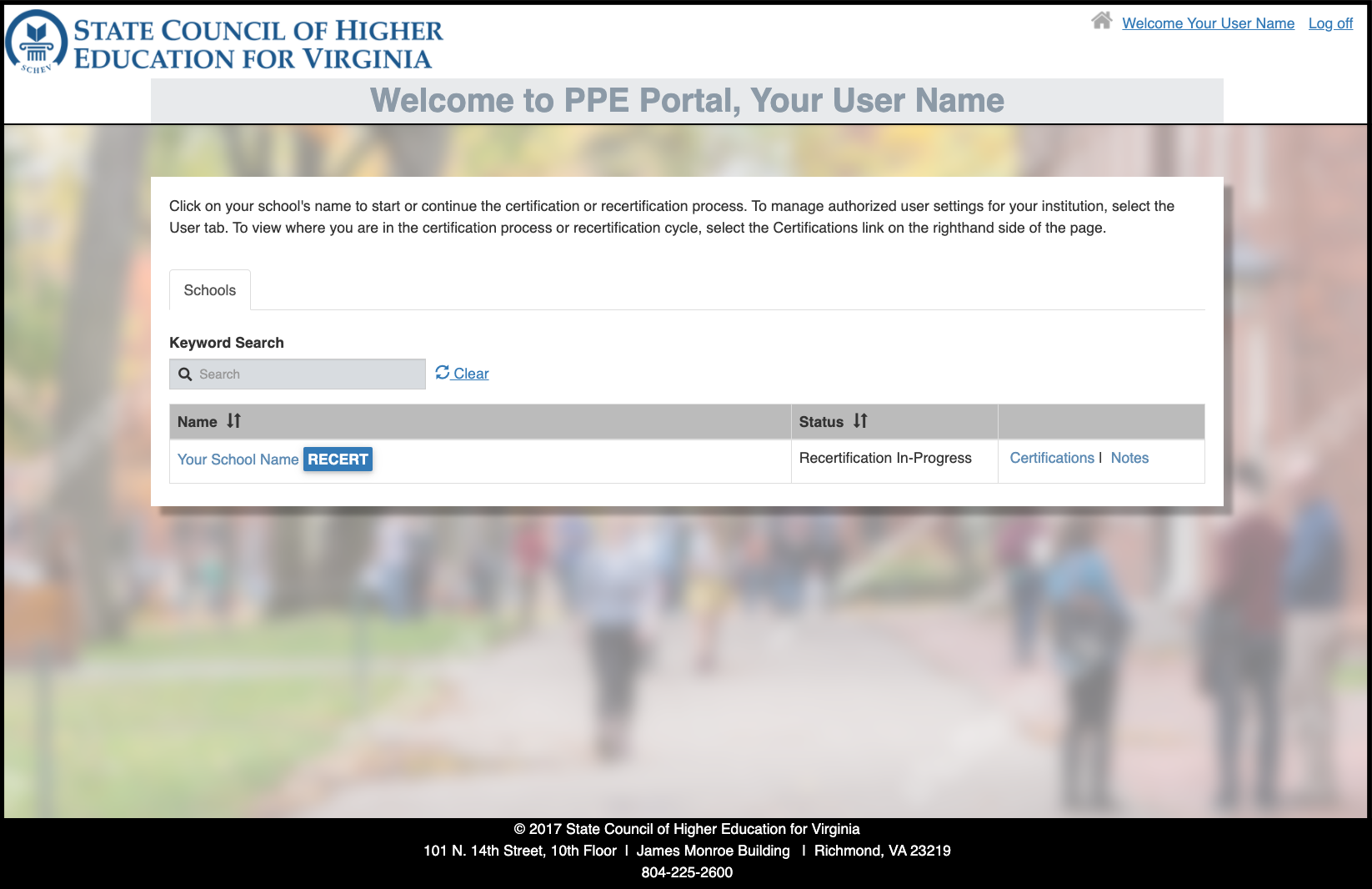 section will be moving to a new online recertification portal in spring 2020. The PPE Portal will provide a user-friendly, efficient way to update school information, including personnel contact information, approved programs and courses, and enrollment data. Additionally, schools will be able to make electronic payments of all applicable fees.
All certified schools' designated primary contact will receive login information via email when their recertification window opens. The email will instruct users to change their password, which will then provide access to the PPE Portal, where additional users can be added.
This page includes helpful resources for schools recertifying via the PPE Portal. Should you review this information and still have questions about recertification, please contact PPE staff at ppe@schev.edu.